The Last Hero of Nostalgaia PS5 review. With the Soulslike genre now deep into maturity, it makes sense that sooner rather than later various offbeat and even satirical takes would begin to appear. Proudly counting itself among those ranks is The Last Hero of Nostalgaia, a deeply satirical effort in which players find themselves plunged into a meta gaming world filled with pixelated enemies and more memes than you could shake a hairy stick at. The problem with The Last Hero of Nostalgaia however, is that while going tonally off-piste is all well and good, failing to nail the fundamentals of a Soulslike kinda isn't.
The Last Hero Of Nostalgaia PS5 Review
---
A Snarky Soulslike That Should Have Concentrated On The Basics
As the titular saviour of Nostalgaia, you are tasked with saving the realm of videogames from collapse into oblivion by defeating the dark force that would make it so. Taking a cynical and satirical approach to its subject matter, Nostalgaia is a realm filled with all manner of odes to videogames both past and present with two-dimensional, sprite based enemies that burst into full 3D form at a moments notice, monochrome environments and pixelated flourishes that leak from every digital pore. The Last Hero of Nostalgaia begins in expectedly amusing fashion too, with a 'character creator' that lets you tailor your character as you see fit – except it actually doesn't because your character is a 1-bit stickman and so moving all of those sliders up and down does absolutely nothing. I chuckled, certainly.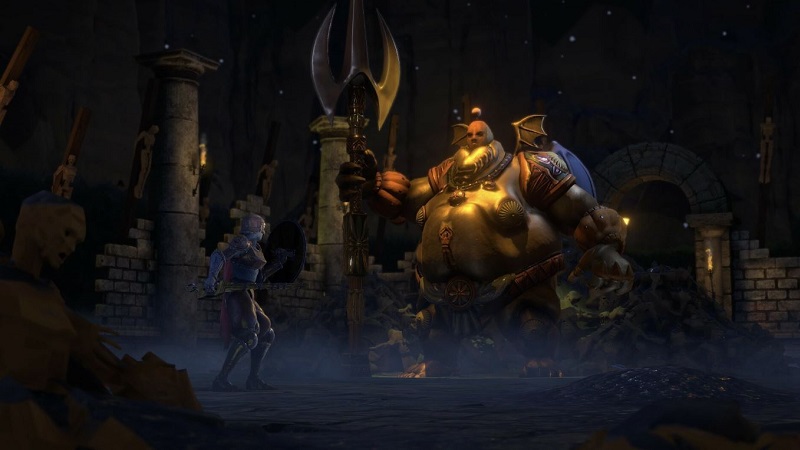 Ostensibly of all of the games and adjacent influences that The Last Hero of Nostalgaia leans on, it hews closely to Dark Souls the most and arguably does so perhaps a little too closely. If you've only ever played a single Dark Souls game before, you'll immediately recognise the design DNA that flows through The Last Hero of Nostalgaia – intensely challenging third-person combat, tough-as-nail bosses, bonfires (well, 'beacons') that allow you to level up, regen your health flasks and respawn enemies – it's fair to say that The Last Hero of Nostalgaia doesn't look to separate itself at all from Miyazaki's action RPG opus.
And much like Dark Souls many of the hooks that The Last Hero of Nostalgaia seeks to sink into you are also familiar, namely the promise of shiny and improved loot, the satisfaction of toppling a screen-filling boss and the uncovering of precious lore that helps to form the impression of a labyrinthine world in the background of the action. Unfortunately, The Last Hero of Nostalgaia does none of this particularly well.
Further Reading – New PS5, PS4 Games Release Dates In 2023 And Beyond – All Upcoming PS5, PS4, PSVR2 Games
Take combat, for example. While the familiar light and heavy strikes, evasions and parries are all present and accounted for, wonky hitboxes, imprecise collision detection and a horribly unstable framerate all conspire to make the combat in The Last Hero of Nostalgaia – which arguably should have been its highlight as a Soulslike – feel frustratingly unreliable in a way that just makes it all too easy to put down the controller and never boot the game up again. That said, while the situation improves with smaller groups of enemies and in many of the boss fights within the game, when the screen fills with rabid foes the framerate promptly tanks and so too does the responsiveness of the combat – something that absolutely shouldn't happen in a Soulslike.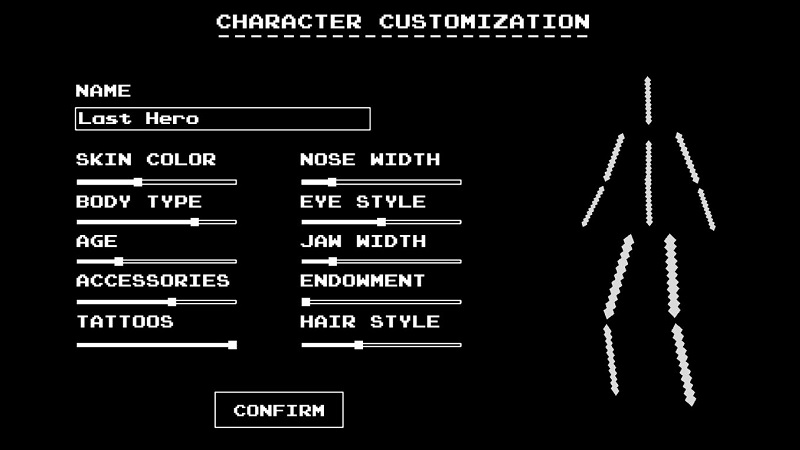 Following in the footsteps of other Soulslike titles, you can invite friends to pop along and fight alongside you but it does little to alleviate the mediocrity that abounds through those aforementioned key areas of The Last Hero of Nostalgaia. Equally, the subtle and nuanced world building that was so often pieced together in the Dark Souls games by piecing together secret tomes, completing quests and encountering hidden NPCs feels all but stripped down to its barest element here, thanks in no small part to a roundly uninteresting story and world that I really struggled to have any kind of attachment with.
Where The Last Hero of Nostalgaia seeks to stand on its own is through the implementation of an adversarial narrator that basically takes every opportunity to dump on you for your failures, while sneering at you with weapons grade snark for your successes. Though I completely understand the fact that the narrator's over the top delivery is deliberate, he begins to grate really rather quickly and it wasn't too long before I muted my headset for the sake of my sanity.
Further Reading – Upcoming PS5 Games – The Most Anticipated PS5 Games Coming Soon In 2023
That's not to say that on the face of it the setting of The Last Hero of Nostalgaia isn't compelling – it is; the notion of a adventuring through a videogame themed universe that generously pulls on all manner of games industry eggs, memes and historical facts is arguably an enticing one. It's just it hasn't been executed rather poorly here to say the least.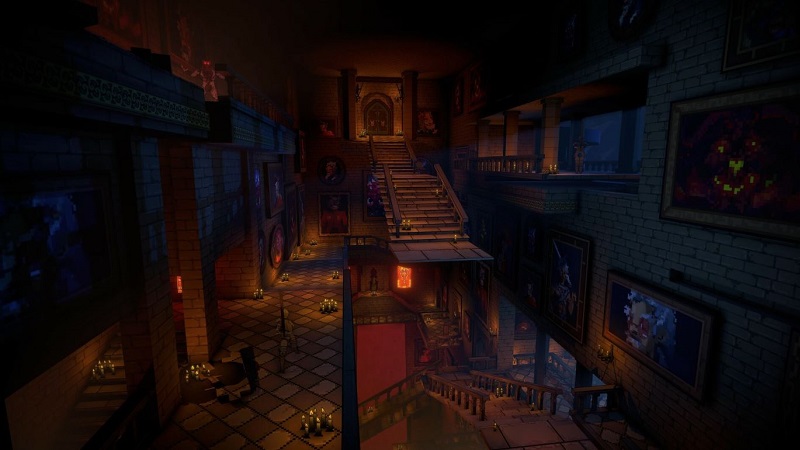 From a visual presentation and polish perspective The Last Hero of Nostalgaia is sorely lacking indeed. Not only are the environments simplistic and largely bare, the most egregious issue is, as we've touched on already, the inconsistent frame rate which fails to maintain any sort of stability even when you have it set to the performance setting. Beyond being quite painful on the eyes, The Last Hero of Nostalgaia's yo-yoing framerate absolutely compromises the combat side of things as I've already said too – making the act of attacking and evading enemies feel far less than satisfying to say the least.
As Soulslikes go, The Last Hero of Nostalgaia certainly boasts a neat hook on account of its smugly cynical narrative and frequent bouts of cheeky humour. However, the occasionally imprecise combat, uninteresting enemies and worlds coupled with a raft of frustrating bugs and a general lack of polish all serve to commit The Last Hero of Nostalgaia to an oblivion of mediocrity.
The Last Hero of Nostalgaia is out now on PS4 and PS5.
Review code kindly provided by PR.