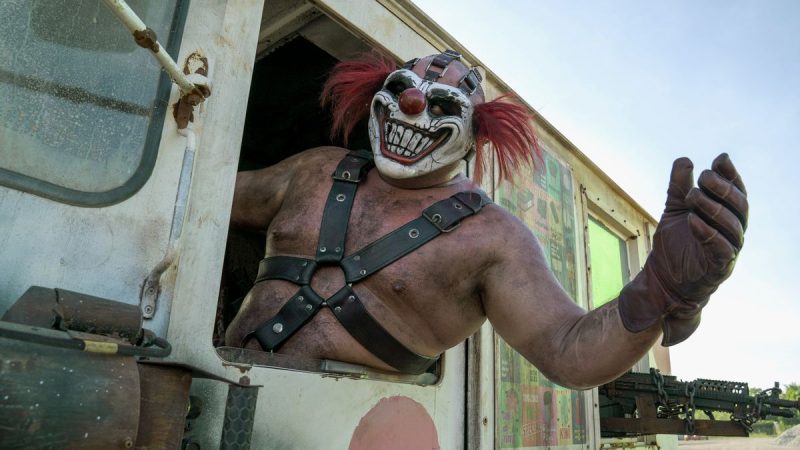 Peacock's upcoming Twisted Metal series has been much of a mystery for a while as per its plot, and how the show will actually be adapting the game.
Monday's latest trailer however finally gives us more of a look into the main plot of the first season, and a look at the whole cast in action, particularly Sweet Tooth who gets a very bloody introduction.
We got to see a lot more of Anthony Mackie as the show's main John Doe, Neve Campbell and Stephanie Beatriz in both their roles, and a brief reasoning as to why the world has descended into a frenzy of driving cars with lots and lots of guns attached to them.
You can check out the new trailer for yourself, here.
What's perhaps most exciting about this new Twisted Metal show however are the rumours that've circled about a new game potentially being developed alongside this new show.
It could be that as the show airs or even right before it ends, a new game gets announced, which is what veteran Twisted Metal fans have really wanted for years now, excited as they might be for the show.
The show, meanwhile, will premiere on Peacock on July 27, 2023.
Source – [Peacock]