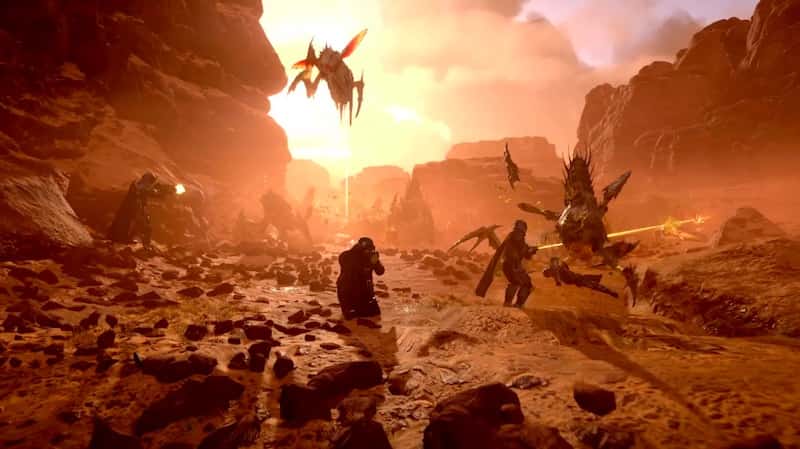 Arrowhead Game Studios has shared new details on the cooperative features of Helldivers 2 in a post on the PlayStation Blog.
One of the biggest things you'll need to consider with Helldivers 2 for you and your team is picking your loadout, chiefly the stratagems. These are powerful tools that can be summoned with button combinations, including airstrikes and Hellpods.
You'll have to check with your team to determine the best stratagems for the enemies and missions ahead. For example, armour-piercing weapons such as the AT-48 Recoilless Rifle are solid choices for foes such as the tough Termind Charger.
Defensive stratagems shouldn't be ignored either. Yes, it's important to have someone laying down the heavy fire, but another Helldive can call down a shield generator to keep your teammates protected as you push back the enemy.
Related Content – Sony PS5 Complete Guide – Everything Explained About PlayStation 5 For New Owners In 2023
There's not only cooperative combat, but you'll have cooperative objectives to tackle with your team as well. You'll be able to share locations with each other and move together across the map. You'll also encounter optional objectives to complete, requiring a small detour with your teammates, and of course, requiring more ammunition. But you'll be rewarded for your efforts.
Helldivers 2 is scheduled for release later this year.
[Source – PlayStation Blog]